Besoins urgents
SAFIRE recherches des sponsors
SAFIRE recherche des stagiaires et des bénévoles
SAFIRE recherche des éducateurs de rue
Zones d'intervention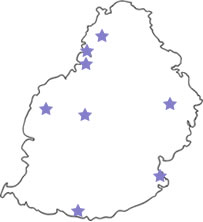 A propos des interventions
Terms
Disclaimer

Disclaimer of Liability

Safire does not warrant that the Website will operate error-free or that the Website and its server are free of computer viruses or other harmful mechanisms. If your use of the Website or the Material results in the need for servicing or replacing equipment or data, we are not responsible or liable for those costs. We do not guarantee continuous, uninterrupted or secure access to the Website.

The website and the material are provided on 'as is' basis without any warranties of any kind. Safire to the fullest extent permitted by law disclaims all warranties, including the warranty of merchantability and non- infringement or third party rights.

At Safire make no warranties about the accuracy, reliability, completeness, intent, usefulness, or timeliness of the material, content and services. Use of this website is at your own risk.
Limitation of Liability

In no event shall SAFIRE's, its members, its suppliers, partners, information providers, and their respective officers, directors, employees and agents or any third parties be liable for any damages whatsoever (including without limitation, incidental, consequential, exemplary damages, lost revenues, or damages resulting from lost data, inconvenience or project interruption) resulting from the use or inability to use the website, and the content, whether based on warranty, contract, or any other legal theory.

In no event shall Safire be liable to you or anyone else for any decision made or action taken by you or anyone else in reliance on this website or any of its content.
Site Policy and Modification

We reserve the right to make changes to this website, policies, and these Terms and Conditions at any time. If any of these conditions shall be deemed invalid, void, or for any reason unenforceable, that condition shall be deemed severable and shall not affect the validity and enforceability of any remaining condition.
Changes to the Policy

We may, at our discretion, update or revise this Policy at any time. Any changes will take effect immediately once they are posted on our Website. It is your responsibility to check this Policy regularly for any modifications or updates. Your continued use of our Services after any changes have been posted on our Website indicates your acceptance of those changes. Nothing herein shall be construed to limit the right of Safire. to warn, suspend or terminate access to the Website of any user who breaches this Agreement, provides inadequate authentication of identity, or Safire in its discretion, determines that the user's activities poses a possible legal or business risk to anyone, including Safire.
Terms & Conditions
Alterations

Safire reserves the right, at any time and without prior notice, to remove or cease to supply any product or service contained on this Web Site. In the event that such removal takes place we shall not be liable to you in any way whatsoever for such removal.
Sample Project Proposals

The Project Proposals available in this website are not for submission of same to Funding Organizations. Users ignoring this point are doing so at their own risk. These proposals are solely for the purpose of treating same as reference material. The format, layout, programme needs, methodology and its budget are all examples and not to be treated as final version of a proposal.
Copyright

The copyright in the material contained in this Web Site belongs to Safire or its licensed source. Any person may copy any part of this material, subject to the following conditions:
The material may not be used for commercial purposes; the copies must retain any copyrights or other intellectual property notices contained in the original material;
The products and technology or processes described in this Web Site may be subject to other intellectual property rights reserved by the Safire or by other third parties (and no licence is granted in respect of those intellectual property rights);
Images on this Web Site are protected by copyright and may not be reproduced or appropriated in any manner without the written permission of their respective owner(s).
Change of Terms and Records of Agreement

We reserve the right to change these terms and conditions at any time by posting changes on the Web Site. It is your responsibility to review the Web Site terms and conditions regularly to ensure you are aware of the latest terms and conditions. Your use of this Web Site after a change has been posted will be deemed to signify your acceptance of the modified terms and conditions. We recommend that you print off and retain for your records a copy of these terms and conditions from time to time and a copy of any terms and conditions relating to any product or service which you apply for online, together with any related application form completed and submitted. Any amendment to terms and conditions must be agreed in writing by us, or, if appropriate, by the relevant company with whom you contract.
Disclaimers

Whilst Safire has taken care in the preparation of the contents of this Web Site, this Web Site and the information, names, images, pictures, logos, icons regarding or relating, are provided on an "as is" basis without any representation or endorsement being made and without any warranty of any kind, whether express or implied. In no event will Safire be liable (whether in contract or tort (including negligence or breach of statutory duty) or otherwise) for any losses sustained and arising out of or in connection with use of this Web Site including, without limitation, loss of profits, loss of data or loss of goodwill (in all these cases whether direct or indirect) nor any indirect, economic, consequential or special loss.