Besoins urgents
SAFIRE recherches des sponsors
SAFIRE recherche des stagiaires et des bénévoles
SAFIRE recherche des éducateurs de rue
Zones d'intervention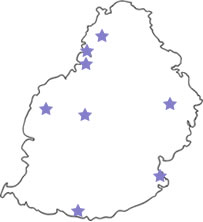 A propos des interventions
Privacy Policy
TERMS OF USE

Please read these terms carefully before using this web site.

About this web site
This web site is operated by Safire under the domain name www.safire-ngo.org
Acknowledgement and acceptance
Access to and use of the www.safire-ngo.org web site is provided by Safire subject to the following terms and conditions. Your use of the www.safire-ngo.org website indicates your acknowledgment/acceptance of the Safire terms and conditions.

These Terms of Use of the www.safire-ngo.org web site replace any other Terms of Use previously published on this web site.

Safire may at any time and without notice change or update such Terms of Use.
DISCLAIMER
We have tried to ensure that all information we provide through this web site is correct at the time we included it. We apologize for any errors. We therefore do not guarantee the accuracy of these pages and any visitor using information contained in them does so entirely at their own risk. Forewarning of potential damages or risks shall not create liability of any sort for Safire.
Please note that Safire reserves the right to refuse access to the www.safire-ngo.org web site from third party web sites via hyperlinks.
In no event shall Safire, its members, directors, consultants and/or employees be liable to any party for any direct, indirect, special or other consequential damages for any use of this web site, or any other hyperlinked web site, including without limitation, any loss of profits, business interruption, any loss of programs or other data on your information handling system or otherwise, relating to your use of this site, or the information contained on this site or your inability to use this site.
The Safire shall not be liable for any loss or damage whatsoever with regard to customer data or other data directly or indirectly caused by malfunction of our system, third party systems, unlawful access to or theft of data, computer virus or destructive code on our system or third party systems such as Telecommunication service providers, electricity suppliers, internet service providers or any event over which Safire has no control.
Links to other web sites
The www.safire-ngo.org web site may contain links to other web sites operated by third parties. A link to such web sites does not mean that Safire endorses or accept any responsibility for the content, quality, accuracy or eligibility of the third party web sites. Safire cannot accept responsibility or liability for information, graphics or material provided on third party web sites.
It is your responsibility to take the necessary precautions to ensure that whatever you select for your use is free from viruses, worms, Trojan horses and other items of a destructive nature.
COPYRIGHT
The information and material provided in the http://safire-ngo.org web site are protected by copyright, unless otherwise stated.
No material on this web site may be reproduced, adapted, uploaded to a third party, linked to, framed, performed in public, distributed or transmitted in any form by any process without the specific written permission of Safire.
DOWNLOAD SOFTWARE
Unless otherwise indicated software downloaded available via links from www.safire-ngo.org web site are third party products. These products may be subject to a license agreement between you and the relevant product owner.
The Safire is not responsible for these third party products and provide no warranty in respect of such products.
FORUM USER RULES
You are fully and solely responsible for your postings, messages, comments or discussions and accept liability for any resulting actions. The comments, postings and messages are opinions of the respective contributors or authors and do not necessarily reflect our opinions. We accept no responsibility for and make no representations relating to any messages, postings, comments and discussions. We do not confirm or represent the legitimacy, accuracy, reliability, correctness or currency of any data or posting entered by a user.
CONFIDENTIALITY
Safire does not want to receive confidential information from you through its web site. Please note that any information or material sent shall be deemed NOT to be confidential.
Jurisdiction
The Mauritian Courts shall have exclusive jurisdiction in all disputes arising under these terms and conditions.